These image files are low resoultion compressed from the original USGS DOQQ
(Digital Orthographic Quarter Quadrangles 7.5 minutes).

These files retain the original rectification and the header files contain the original geo referencing.

The GIS projection is UTM (Universal Transverse Mercator) NAD 1983 Zone 17.
For viewing in ArcView you must have the JEPG extension active.

These files can be downloaded by clicking on the Quarter Quad links on each county page.
(County Page - Blue link at the bottom of this page)
Open the files and then click "File" "Save", or you can right click on the link.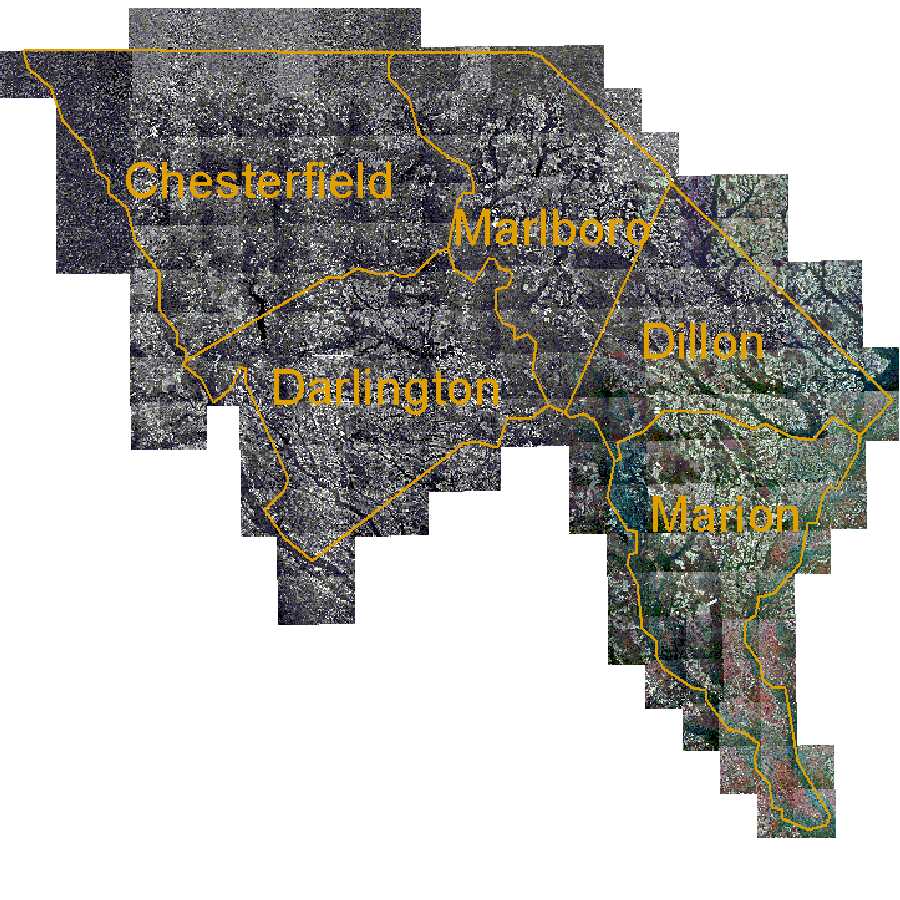 Marlboro County, SC:


Marion County, SC:


Chesterfield County, SC:


Dillon County, SC:


Darlington County, SC:




.
Home:


This page last updated October 23, 2003